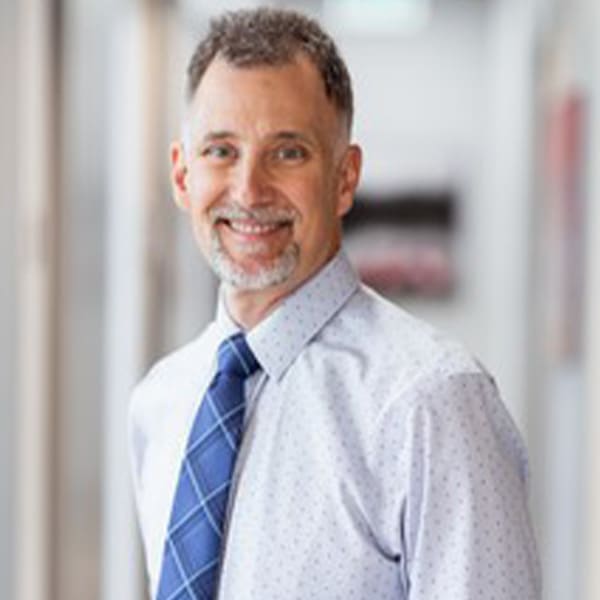 Dr. Jerry Abells
General Dentist
University of Manitoba
Dr. Abells graduated high school at Grant Park High School in 1981. Thereafter, he enrolled at the University of Manitoba and entered the Faculty of Sciences. In 1988, he graduated from the University of Manitoba, Faculty of Dentistry. He is a member of the Canadian Dental Association, Manitoba Dental Association, Winnipeg Dental Society, Alpha Omega Dental Fraternity, Pharmaceutical and Behavior Management Group, and the Chicago Dental Society.
He has a special interest in root canal treatment, crown and bridge, and dental implant surgery and restorations.
Dr. Abells originally wanted to be an architect. He later had a keen interest in engineering, medicine, and math. A lightbulb went off when it was suggested to him that dentistry encompassed all his interests.
Dr. Abells has served as a member of the Peer Review Committee for the Manitoba Dental Association and volunteered at MDA-sponsored public events.
Challenging his comfort zone, he volunteered to participate in 3 All Dentist musicals, where dentists volunteer to act, sing, and dance for charity. His skills were put to use in Young Frankenstein, Lucky Stiff, and The Addam's Family. He has been cast as a vampire, a dead ancestor, and a cool punk rocker! He claims he didn't have to act for the last one!
Dr. Abells has three boys who are following careers of their own.
His hobbies include listening to podcasts, travelling, exercising at the gym, listening to music (the 80s, of course!), and spending time with family/friends. When not working, he and his wife exercise, cook and go to the lake where they like to hike, canoe, sit by campfires, and spend time with friends.
Past hobbies included astronomy, fixing up old cars, and downhill skiing. Dr. Abells claims an old football injury prevents him from skiing anymore, but in truth, he never played football!